Topic: Keys to Becoming a Woman of Influence
Speaker: Danielle Workman
May 20th, 2011 at 6:00 pm at the Marriott Hotel in Southfield
About Danielle Workman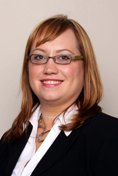 Danielle Workman has served as the Membership Manager of the Birmingham Bloomfield Chamber for 3 ½ years.  Previously, she worked in a variety of roles in the insurance industry including National Director of Private Client Services for the 4th largest insurance broker in the world working with clients including Michael Jordan, Oprah Winfrey, the Walgreen, Gamble, Devos and Manoogian families.
Danielle was born in Detroit and grew up in Michigan.  She graduated valedictorian from Okemos High School, spent 22 months as student in Germany during the fall of the Berlin Wall, and attended Michigan State, Michigan and Northwestern Universities.  Danielle lived in Chicago for 12 years before moving back to Michigan in 2002.
Danielle has recently moved to Berkley with her husband Matt, owner of Workman Insurance Agency, children Katrina, also known as Katie, a 13 year old philanthropic fashionista who will save the world but look good while doing it, 10 year old son Jonathan, AKA DJ Jazzy Jack who promises to take care of his mom as soon as he makes it BIG, and 5 year old yellow lab Charlie.
Danielle serves as a solider volunteer at the Salvation Army including leading a troop of Girl Guards – 30 Jr. and Sr. High School girls in a Character Building Program similar to Girl Scouts only we bake 1,500 pies around Thanksgiving instead of selling boxed cookies. J
One fascinating fact that you may not guess from looking at our 5 foot 4 inch speaker is that she played semi-professional basketball for a team sponsored by Bayer Aspirin when she lived in German.  She once took on Magic Johnson with 4 friends in a pick up game in East Lansing but despite being outnumbered, Magic still managed to win the contest.  Danielle is trying to revitalize her career out of retirement by coaching 4-5 graders at the Royal Oak Salvation Army Community Center.
Connect with Danielle on Linkedin: http://www.linkedin.com/in/daniellewbbcc
———————————————————————————–
Browse our event information or contact us at email hidden; JavaScript is required to register for this event.