Events
This post is also available in: German
Monthly GPWA-Member meeting
We usually meet once a month. The location is announced prior to the meeting by e-mail and in our blog on this website.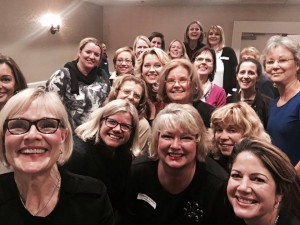 GPWA members will receive an invitation through e-mail with information about the meeting (speaker, topic, location) and are asked to confirm their attendance.
Guests are welcome to attend one meeting before obtaining membership.
For more information or to register for a meeting (at least 3 days in advance), please send an e-mail to email hidden; JavaScript is required.
Upcoming Event

For more information or to register for a meeting (at least 3 days in advance), please send email to info[at]gpwa-usa[dot]com.

Date
October 12, 2018
Time
3 pm
Speaker
Detroit Regional Chamber
more details
Topic
Presentation, City Tour and Dinner
Location
One Woodward Avenue, Suite 1900
Detroit, Michigan
Events in 2018
Listed are the tentative dates for our monthly GPWA meetings and other events in 2018. Information regarding speaker and topic for each meeting will follow as soon as available, and is subject to change based on speaker availability.
Date
Speaker
Organization
Topic
1/26/2018
Ken Seawell
EAM Consulting Group
Building Relationships through Bonding & Rapport
2/23/2018
The MINDs Eye Healing & Meditation Center
Chinese New Year
3/19/2018
Dr. Geertje Tutschka
ICF Deutschland e.V.
Female Leadership
4/13/2018
Mariya Fogarasi
German-American Evening
5/11/2018
Janier Barner
Volunteer Work in Germany:
The Refugee Crisis from an American Perspective
9/21/2018
Ina Beyer-Graichen
IBG BUSINESS CONSULTING
Business ohne Etikette?! - Wie wir auch heute noch von Knigge PROFITieren können
10/12/2018
Detroit Regional Chamber
Presentation and City Tour
Events in 2017
History of speakers and topics in 2017
Date
Speaker
Organization
Topic
1/13/2017
Gerda Maass
Wellness with Gerda
www.wellnesswithgerda.com

True Health is Possible
2/10/2017
Danielle Workman
Women, Wealth and Widowhood
3/24/2017
Nicole Seichter
www.Strengths4you.com
Enjoy a New Approach to Stress and Burnout
4/28/2017
Astrid Heine
Über den Wolken -
Reisetips für die, die schon alles wissen.
5/19/2017
Gisela Bosch
Die Kunst des Handwebens
und das Landleben in Guatemala
9/15/2017
Congresswoman Debbie Dingell
10/20/2017
Sara Villani

Basics of Paranormal Investigation
11/10/2017
Prof. Elisabeth Thoburn

Kuba Libre - von Batista bis Bacardi. Ein Cocktail aus Land, Leuten Politik, Kunst und Kultur, gemixt mit Travel Tips
12/3/2017
Weihnachtsveranstaltung
tbd
Events in 2016
History of speakers and topics in 2016
Date
Speaker
Organisation
Topic
12/4/2016
Weihnachtsfeier
Meadow Brooks
Annual Holiday Walk
11/18/2016
Dr. Ilka Neumann
Ohrenaerztin
Hörverlust, Ohrenschmerzen und Schwindel - einfach erklärt und richtig behandelt.
10/14/2016
Katja Classic
Immobilienkauf/
-verkauf und Karriereperspektiven als Immobilienmaklerin
09/16/2016
Sharon Blumeno
Automation Alley
Overview of Automation Alley and Assistance to Foreign Firms

06/10/2016
Andrew Bemish
Estate Planning
06/04/2016
GPWA Art Tour Detroit
05/20/2016
Gisela Bosch
Internal Balance
Faszinierende Fakten über Faszien:
Welche Rolle spielt das Bindegewebe im Körper?
04/30/2016
GPWA Ladies Wellness Event
Verdurous Me , Wixom
sign up here
04/15/2016
Holly Gorecki &
Cindy Read
Detroit Children's Center
TBD
(zum Treffen können Kleidungsspenden mitgebracht werden)
03/18/2016
Prof. Elisabeth Thoburn
Hinter den eisernen Vorhängen: DDR und Nordkorea
02/12/2016
Dr. Theodore Degenhardt
Functional versus Cosmetic Dentistry
01/15/2016
Prof. Claudia Droßel
Neue Verhaltens-therapien, Achtsamkeit und Akzeptanz
Events in 2015
History of speakers and topics in 2015
Date
Speaker
Organisation
Topic
12/13/2015
Weihnachtsfeier
Yacht Club und Trinity Church in Detroit
11/13/2015
Birgit Behrendt
Vice President, Global Programs & Purchasing Operations,
Ford Motor Company
Women in Leadership - Achieving Personal and Professional Growth
10/23/2015
Emily Pitchford-Boeuf
USart Boutique
Art in Detroit
09/11/2015
Frederick W. Hoffman
Honorary Consul in Michigan
Citizen Diplomacy - US and Germany
08/08/2015
GPWA with Michigan Travels
Detroit Tour
Detroit, MI
05/08/2015
Prof. Elisabeth Thoburn
Die Dialektik
des Islam
04/17/2015
Stephanie Kulpe
Michigan Travels LLC
Reiseziele in Michigan
03/20/2015
Nicole Seichter
Seichter Coaching
Stresspraevention - ganz einfach .. erstmal richtig atmen
02/27/2015
Mary Elmore Woods
Legal Shield-Marees Favorite Things LLC
Identity Theft - Protection for your Family and Life Events / Family Legal Plans for the 21st Century Woman
01/16/2015
Toria Lee Anderson
WellFit Health Solutions
Top Ten Tips For Weight Loss
Events in 2014
History of speakers and Topics in 2014
| Date | Speaker | Organization | Topic |
| --- | --- | --- | --- |
| 12/5 - 12/7/2014 | GPWA | Trip to Chicago | Weihnachtsmarkt |
| 11/15/2014 | GPWA | Networking Fair | All About Women |
| 10/17/2014 | Anja Dittmeier | Attachment Based Coaching | Frauen international: Von der "Spouse-Mouse" zur Power-Frau … im Short Cut |
| 09/19/2014 | Cilla Tomas | Cilla Financial Services LLC | Women's need for financial planning and security - Workshop |
| 06/13/2014 | Martina Weis | Skintastic Spa | Basics der Hautpflege und Make up für die Frau ab 30 |
| 05/16/2014 | Chris Stepien | Chris Stepien Creative Services | Three Days: The Search for the Boy Messiah |
| 04/25/2014 | Tina Georgieva | Bowman & Brooke | Introduction of Women Owned Small Business Federal Contracting Program |
| 03/21/2014 | Dorothee Schuler | | Von Politikern und anderen Menschen |
| 02/28/2014 | Karen DiChira | Detroit Opera House | Fairy Tales |
| 01/31/2014 | Birgit Kuschel | www.theconnectconcept.com | Das A und O der erfolgreichen, internationalen Kommunikation |
Events in 2013

History of speakers and Topics in 2013

| Date | Speaker | Organization | Topic |
| --- | --- | --- | --- |
| 12/6/2013 | GPWA Holiday Nights | Greenfield Village | Dinner with Family at Holiday Nights |
| 11/15/2013 | Sergeant Philip A. Reich | | Safety Concerns |
| 10/18/2013 | Sylvia Becker-Hill | www.sylviabeckerhill.com | Workshop: Geld oder Liebe |
| 09/27/2013 | Kai Blum | http://www.kaiblum.com | Fettnäpfchenführer USA |
| 06/07/2013 | Tom Borg | www.TomBorgConsulting.com | How to Delegate Effectively |
| 05/17/2013 | Anja Dittmeier | www.attachment-based-coaching.com | Was ist Liebe und wozu brauchen wir sie? |
| 05/03 - 05/05/2013 | GPWA Getaway Weekend | Sleeping Bear Dunes | |
| 04/13/2013 | GPWA Outing | Detroit Opera House | Private Tour of the Detroit Opera House including backstage tour followed by lunch |
| 03/15/2013 | Sylvia Becker-Hill | www.sylviabeckerhill.com | The Evolution of Love & Money |
| 02/08/2013 | Mary Jane Mapes, MA, CSP | www.maryjanemapes.com | You CAN Teach a Pig to Sing – Create Great Relationships…with Anyone, Anytime, Anywhere |
| 01/11/2013 | Suzan Beydoun, MD and Kal Beidas | | Misconception of Middle Eastern Women |
Events in 2012

History of speakers and Topics in 2012

Date
Speaker
Organization
Topic
12/02/2012
GPWA
Christmas Brunch
11/09/2012
Mary Kay Shelton
How big business has taken over farming, how they mass produce genetically engineered crops and have industrialized meat production
10/19/2012
Geertje Tutschka
www.geertje-tutschka.com/
Vorstellung Detroit-Brief-Roman
09/21/2012
Carla M. Thompson, MBA
www.thebusywomanspocketguide.com
Taking Your Personal Safety to the Next Level
07/29/2012
GPWA
Edsel & Eleanor Ford House
GPWA July Tour and Luncheon
06/08/2012
Cordula Bredemeier
Educator, ADD-Coach
www.stayinconnection.com
Hilfe, ich kann mich nicht konzentrieren
Probleme von Menschen mit AD(H)S und Einblicke in praktische Hilfsmoeglichkeiten

05/18/2012
Cilla Tomas
Detroit Financial Group LLC
Pearls of Wisdom: Financial Planning for Women
04/27/2012
Tom Borg
Tom Borg Consulting, LLC
www.TomBorgConsulting.com
Keeping a Positive Attitude in a Sometimes Negative World
03/16/2012
Anja Dittmeier
Attachment-Based Coaching / Family Coaching & Education
www.attachment-based-coaching.com
Bildung braucht Bindung
02/15/2012
Gerda Maas
Nutritionist
www.healthcoachgerda.com
Right Nutrition - Gateway to Health
01/20/2012
Ray Santerini
Aim High Empowerment
www.aimhighempowerment.com

Goal Setting - From New Year's Resolution to Habit
Events in 2011

History of speakers and topics in 2011

Date
Speaker
Organization
Topic
12/02/2011
GPWA
Weihnachtsfeier
11/04/2011
Emily Hay
Please see
Hay There Social Media, LLC
for information about our speaker!
Social Media
10/21/2011
no meeting
09/22/2011
Dawn Schluter
Attorney and Counselor At Law
Personal Services Practice Group Leader

www.millercanfield.com
Estate planning concerns and other important legal issues Germans living in the US need to know about
more information
08/2011
Get together - no speaker
GPWA
Summer Party at Rica's Pool
07/2011
Summer Break
06/05/2011
GWPA
GWPA Sommer-Grillparty
05/20/2011
Danielle Workman
http://www.linkedin.com/in/daniellewbbcc
Keys to Becoming a
Woman of Influence
05/05 - 05/08
GWPA
Trip to Beaver Island
04/29 - 05/01
GWPA
Trip to Las Vegas, Nevada -Annual Getaway Trip
04/15/2011
Sylvia Becker-Hill, PCC Executive Coach
www.becker-hill.com/
Bold Moves with a Safety-Net: How knowing your own comfort-zones and change-patterns can help you live a more fulfilling life
03/22/2011
GPWA Networking Fair
GPWA
Communication and networking with organizations, businesses, educational facilities: GPWA Networking Fair
02/18/2011
Corinne Walker, Barbara Hesse
COWA
www.cowa-inc.com
Erwartungen, Tatsachen, Relocation

01/22/2011
Rita Müller
Psychologist, Socialworker and Therapist
Wieso redest du eigentlich dauernd von meiner Mutter?" -Die spannende Mutter-Tochter Beziehung-
Events in 2010
Overview of speakers and topics in 2010
Month
Speaker
Organisation
Topic
12/2010
Christmas Party
11/2010
Robert M. Birach

Attorney at Law at www.cgblegal.com
Understanding and Digesting the United States Visa System,
Dual Citizenship
10/2010
Bert Ikner
Sr. Technical Recruiting Manager of Ajilon Consulting
Resume writing and Interview Techniques

09/2010
Petra Beierling

Educational Software

July/Aug
Summer Break
06/2010
Denise Anne Taylor
Cooperation with FFWN
Business Etiquette,
05/2010
Senator Gilda Jacobs
(D-Huntington Woods)
Michigan's Financial Situation

April/May
GPWA-Tour to Holland, MI
04/2010
Dr. Sabine Kollment-Scharl
Vermeidung von Gefahrensituationen und einfache Selbstverteidigungstechniken

03/2010
Bill Olsen
Ford Motor Company

The unknown advantage of being multi-lingual in international business with automotive illustrations and a discussion of state of the art automotive safety
02/2010
Cooperation with FFWN
Shifting Direction:
Keys to Approaching Difficult Situation
01/2010
Gerald Matthes
www.givethanksbakery.com
How a little piece of Europe came to Michigan

Overview of event speakers and topics 2003-2009